Christina Roberts
Voiceover Artist & Voice Actor; Freelance Web Designer. Self-Published Novelist.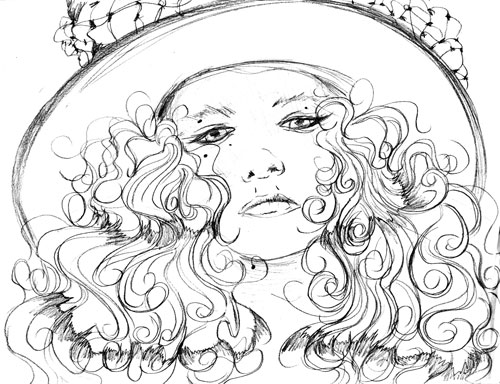 Christina grew up in Washington State. She holds a B.A. in Creative Media and Digital Culture from Washington State University's Digital Technology and Culture program, with an emphasis on web design. During her mid-teen years, she opened a web design business and provided sundry web-related services for almost 10 years. After watching The Lion, The Witch, and The Wardrobe, Christina became serious about improving her creative writing skills. In late 2015, Christina moved to Tennessee and with her beautiful long-hair tuxedo cat, Panda, and her family. In April 2019, Christina got married and moved all her worldly possessions (cat included) to Wisconsin. Currently, Christina is focusing on her writing, voice acting, and maintaining web design services for a core circle of clients. Please scroll down for more information about Christina's digital spaces.
Bafooba - Received voice work
I cast Cashlin as a major character role in a comic dub of mine and was very satisfied with her work! She was very up front and professional with her work in my project, proactive and eager to give her best performance and I believe she succeeded! If there is one thing that sticks out in my mind about Cashlin is that she was very capable and showed a real desire to put effort in to get the job done and her work ethic and confidence is something I hope to achieve for myself. I very much vouch for her ability as an actor!
Voice Acting
Creative Roles, Impressions, Narrations, Corporate Content
Would you like to contact Christina for voice work? Just send her an email or contact her on Casting Call Club for her rates. You can also listen to her work on YouTube. Christina currently offers voice acting and voice overs for original projects, ranging from commercials and narration to character roles featured in almost any format of SFW content.
Her 600+ auditions and dozens of cast roles can be listened to on her profile on Casting Call Club. You must be logged into CCC to see Christina's complete profile and auditions record.
Gear:
Pop Screen & Microphone stand
132 Acoustic Foam Panels
Microphone isolation shield
Voice Acting Education
The following personally taught live by Palace Dawson, professional actor, voiceover artist, and voice actor with 10+ years experience:
Voice Acting Fundamentals Class
Advanced Voice Acting Class
Private Voice Acting Lessons
Proper warmups, posture, pacing, enunciation, articulation, and accentuation (clarity when speaking), basic & advanced emoting, breathing techniques, pacing, lung strength & capacity, auditioning, becoming the character, musical performing, improv, sibilance, mic techniques, plosives. Techniques regarding building, consuming, and nuanced emotional performances.
Directing 101
Reputation, relating, relaying, responding/reviewing performances. Professionalism, explaining, patience, understanding the characters and story, scene building, authority and professionalism.
The Libertas League
Masked, Magical Crime Fighting Vigilantes
The Libertas League is Cashlin Snow's ongoing novel series centered around 16 year-old Erik Seeton as he explores his new Mystic Art abilities. Along the way, Erik learns more about the thousands of years of lore surrounding Mystic Art, what it means for him, and what it means for his future as he fights against evil. A continually-expanding set of vigilantes and masked crime fighters, both Mystic Artists and regular people, enter into his circle through the series. Together, they grow and discover inner strengths and how to use their magic.
The White Musketeer and The White Prince are finished and available for purchase in paperback and e-book formats. Book #3 The Ruby Rose is currently being edited.
Other Writings
Novels, Novellas, Spin-Offs
Web Design
Coding, WordPress, Graphic Design
If you're interested in contacting Cashlin Snow for web design quotes, just send her an email! While Cashlin Snow isn't open for business all around with web design anymore, she still works for a core set of clients with web design, WordPress, graphic design, content writing, and Organic SEO. She also volunteers web design and related services for non-profits.  Please contact Cashlin Snow for samples of her work.